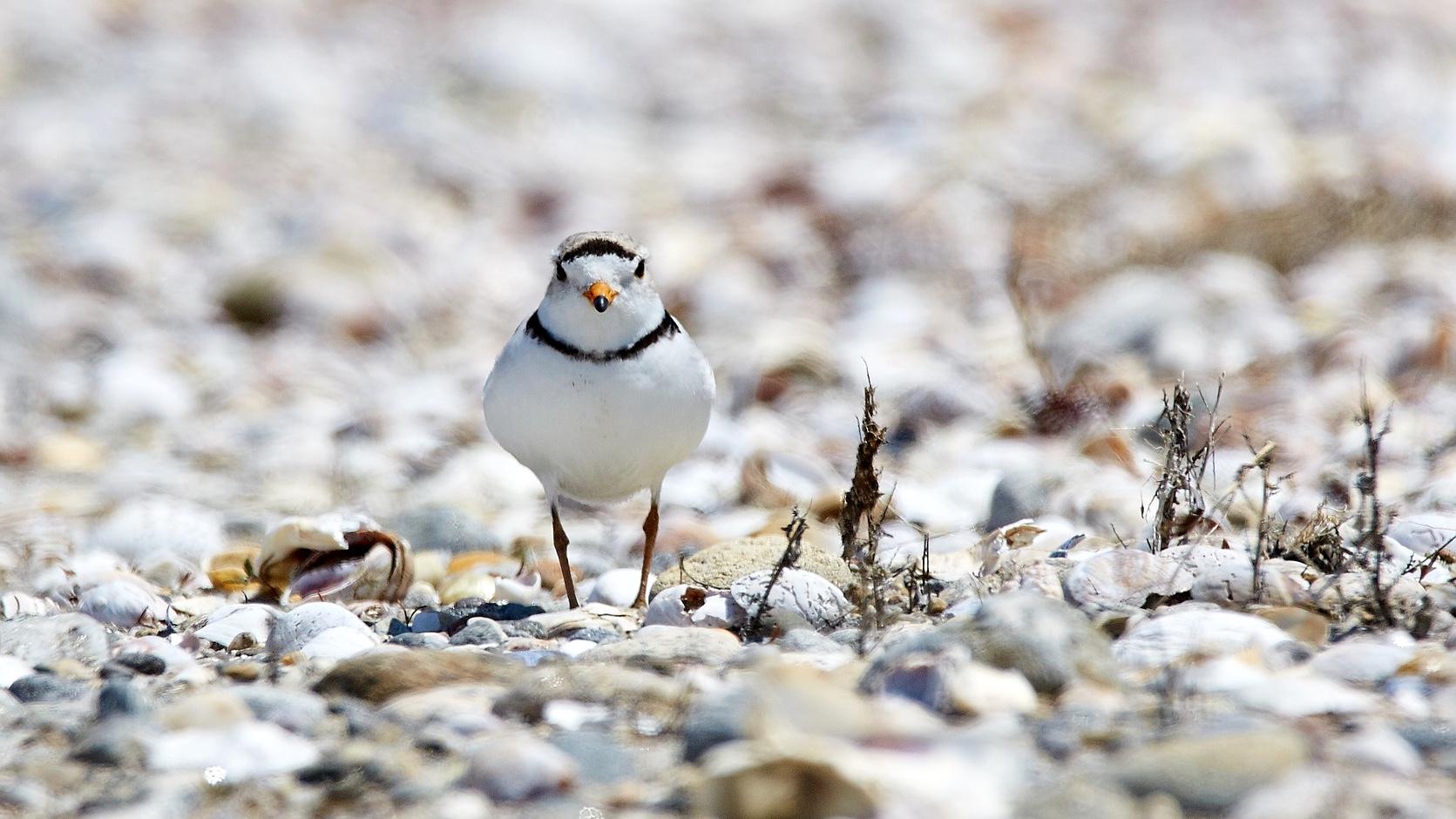 Piping plover. (Cadop / Pixabay)

This summer, Chicago's famous lovebirds, Monty and Rose, saw their family tree branch out when one of the duo's 2020 chicks, Nish, found a mate and hatched a family of his own.
Nish and his partner Nellie created quite a sensation when they became the first Great Lakes piping plovers to nest in Ohio in more than 80 years, choosing Maumee Bay State Park outside Toledo, on the shores of Lake Erie, as their breeding ground. The state's governor even paid these media darlings a visit.
But as Chicago's birding community can attest, when it comes to plovers, things don't always go according to plan and storybook endings aren't guaranteed. Monty and Rose have had clutches of eggs poached and they've lost chicks.
Now comes a new twist to the saga: Nish and Nellie's chick, Erie, never migrated south. Long after other family members were spotted at their wintering grounds — Rose and Nish at Anclote Key in Florida and Monty near Galveston, Texas — Erie remained in Ohio, earning the nickname "the NoGoPlo."
Erie's migration was initially delayed due to a medical issue, but even once the plover was treated and returned to Maumee Bay, it stayed put. With winter approaching and food resources likely to become scarce, wildlife officials decided to take action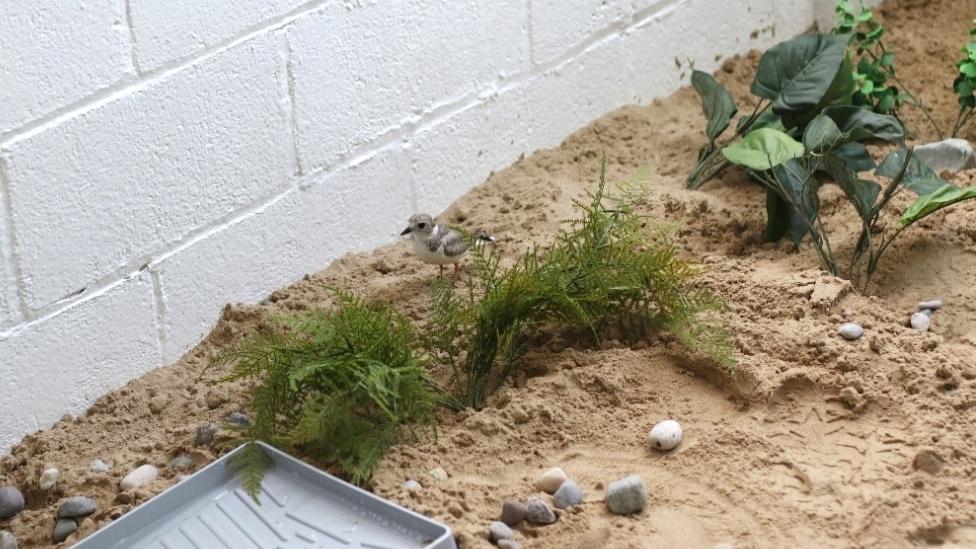 Erie, settling in at the Detroit Zoo. (Black Swamp Bird Observatory / Facebook)

A team from Black Swamp Bird Observatory, in cooperation with the U.S. Fish & Wildlife Service, recently captured Erie and transported the chick to the Detroit Zoo, where the plover will spend the winter.
"USFWS intervened due to a health issue that wasn't completely resolved, and thought it was highly unlikely that the Erie would migrate if left in the wild," the Black Swamp team reported via social media. "It is uncommon for piping plovers to stay in the Great Lakes region past September; the colder October temperatures were starting to become a concern for the survival of the bird as well."
The plan is to reassess Erie's condition when the 2022 breeding season rolls around.
The Detroit Zoo operated a piping plover captive rearing program for 20 years, during which time it has successfully released approximately 300 captive-reared plovers into the wild.
Contact Patty Wetli: @pattywetli | (773) 509-5623 |  [email protected]